Trails End Truck
»
LEER
LEER is the leading manufacturer of fiberglass bed caps in the country.
Turn your truck bed into something spectacular with a custom made LEER camper top.
Use your truck for work, play, or adventure. Make it your own with LEER.
---
LEER Categories
LEER Camper shells are the ultimate way to maximize your truck bed's potential! Durable, lightweight fiberglass construction offers maximum security Customize your bed...
More Details »
---
LEER
Products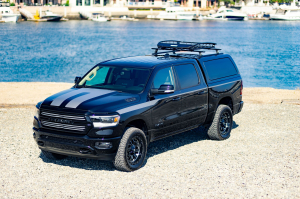 This image is a representation of the product only. Actual product may vary in appearance.
Description:
Price Match Guarantee!
Please Call for Availability