Trails End Truck ABout Us Page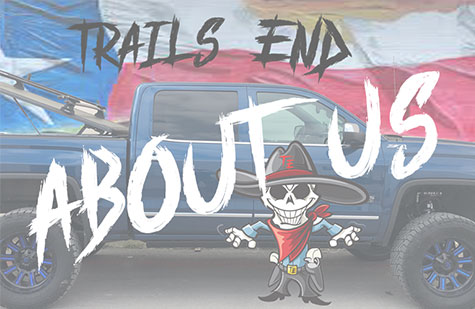 It's not really about us- it's about YOU. We know what you want:You want to find everything you need for your truck or Jeep under one roof.You want expert advice.You want award-winning customer service.You want professional installation.And you don't want to overpay.
For over 25 years we have been giving you exactly what you want. The key to our success is that WE ARE JUST LIKE YOU - WE LOVE OUR TRUCKS AND JEEPS. So much so that we bought the warehouse. By eliminating the middle man, we offer you better pricing and faster delivery times. That makes us unique in the industry, and that helps you make your truck or Jeep unique-just the way you want it. All available under one roof, with expert advice, award-winning customer service, and the lowest prices anywhere.